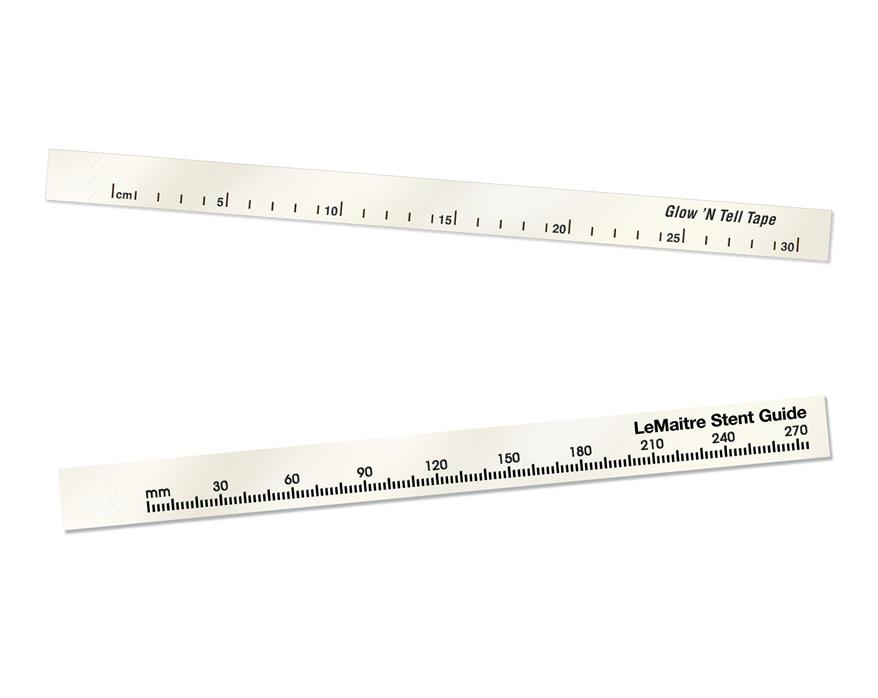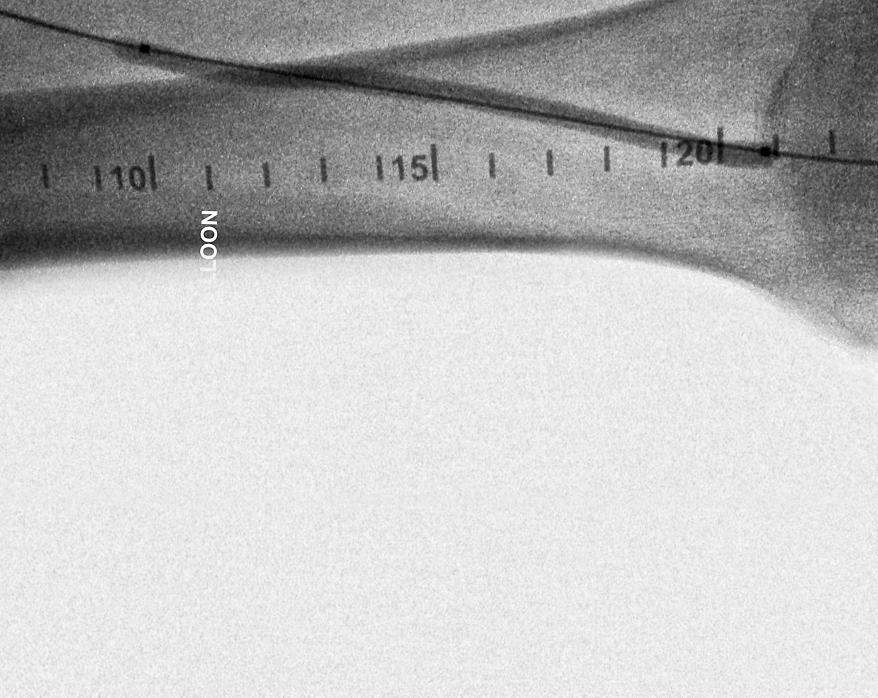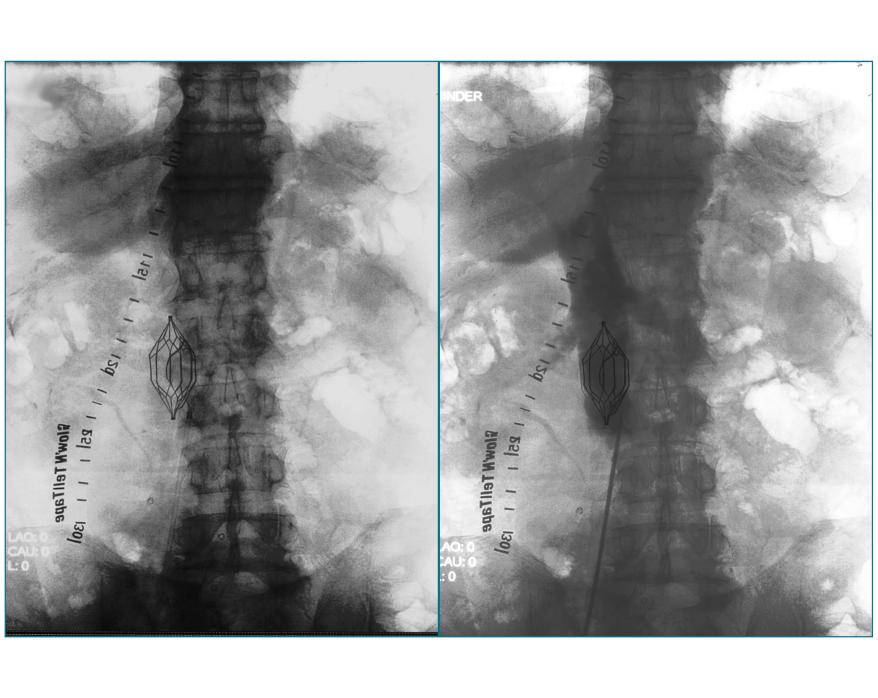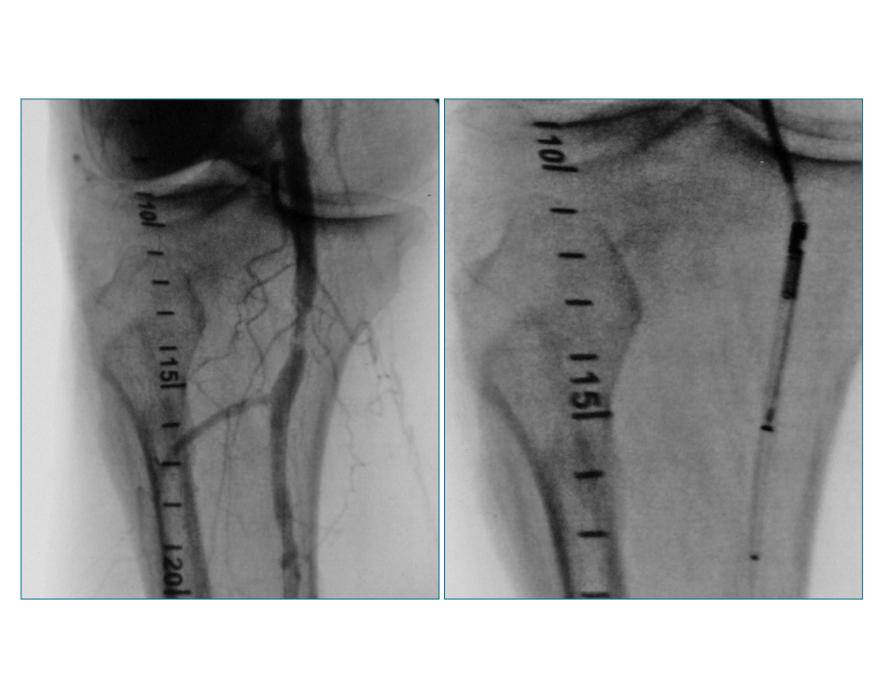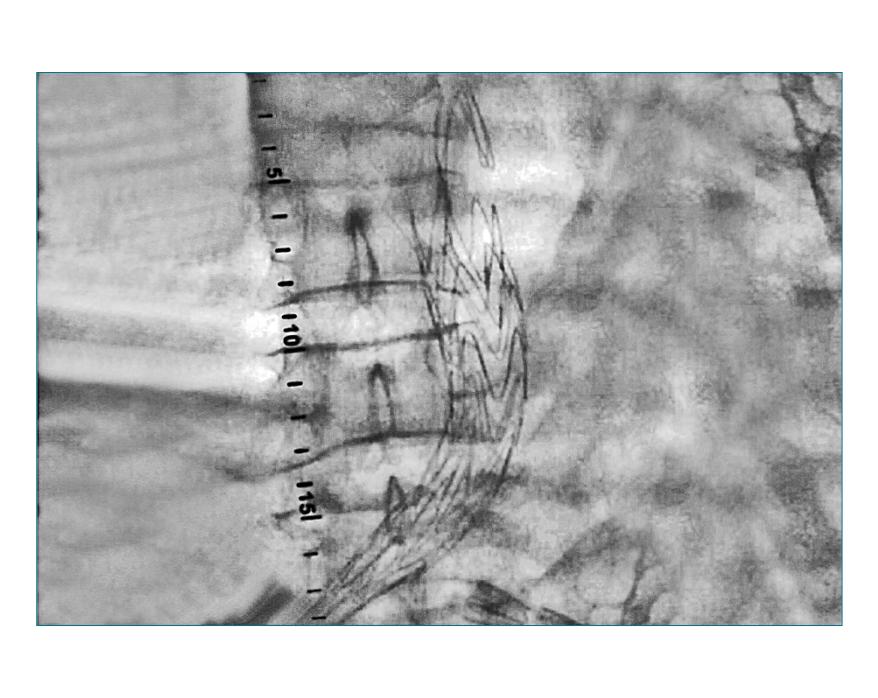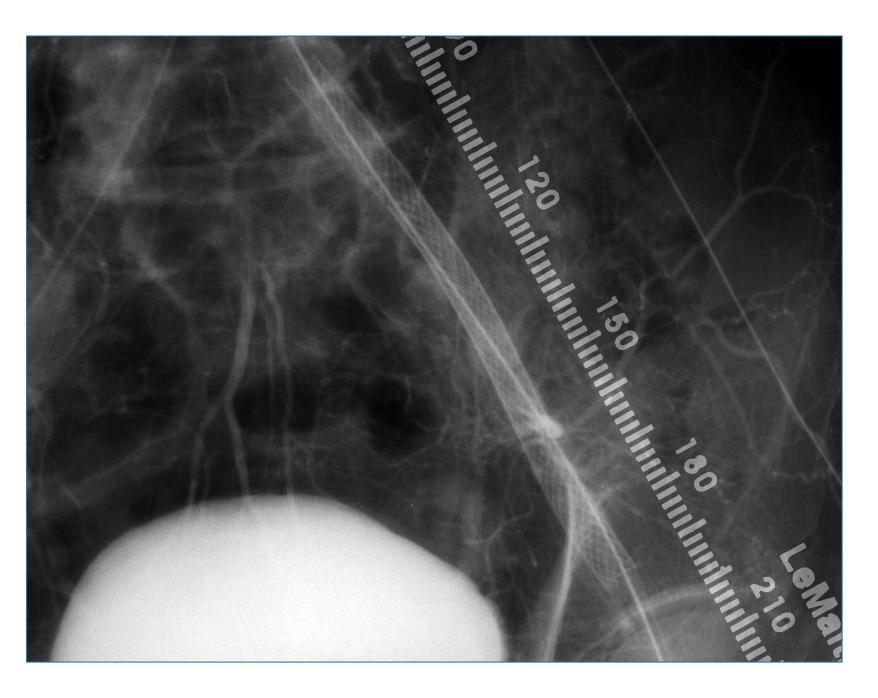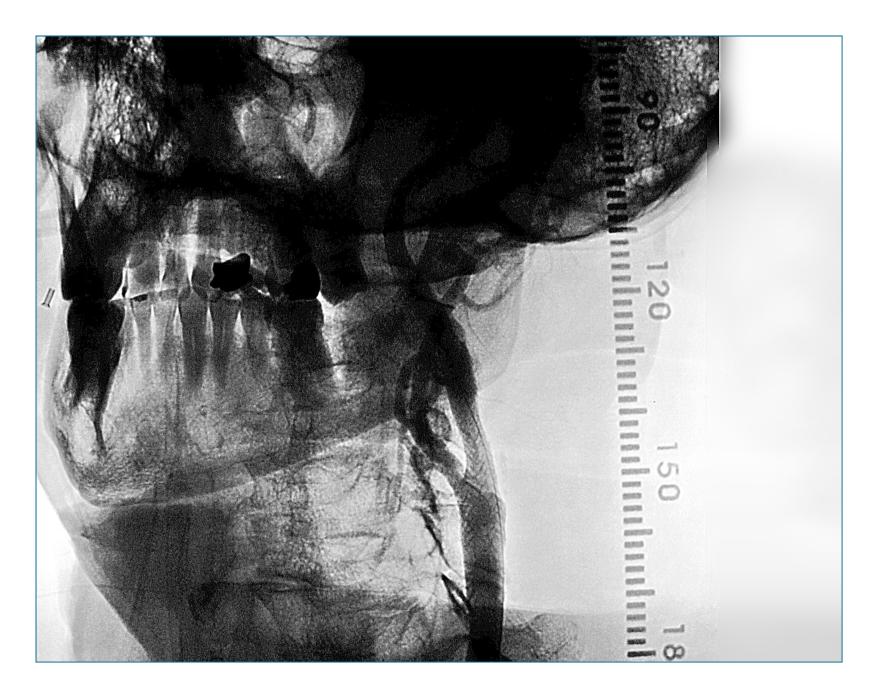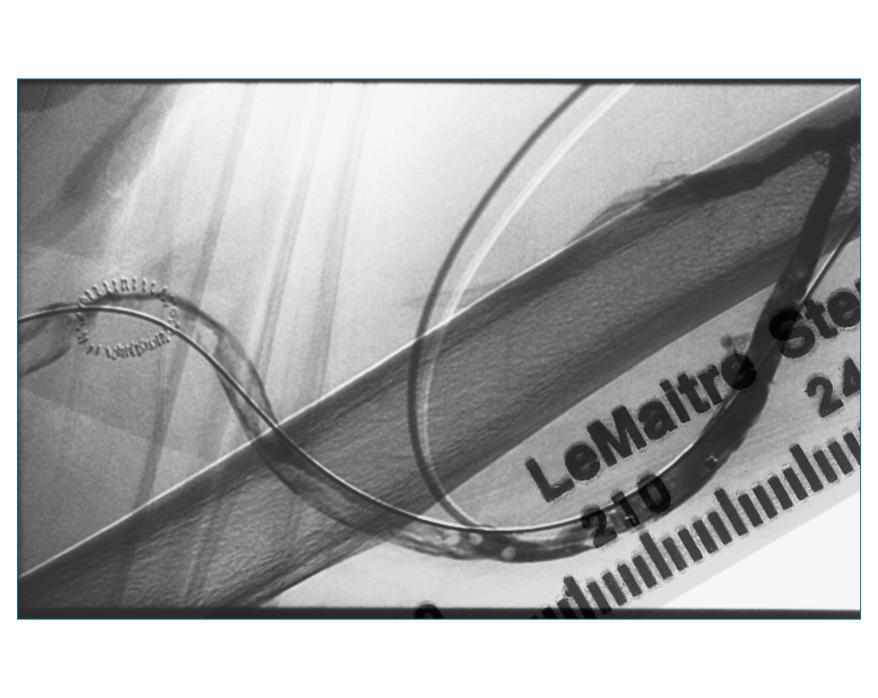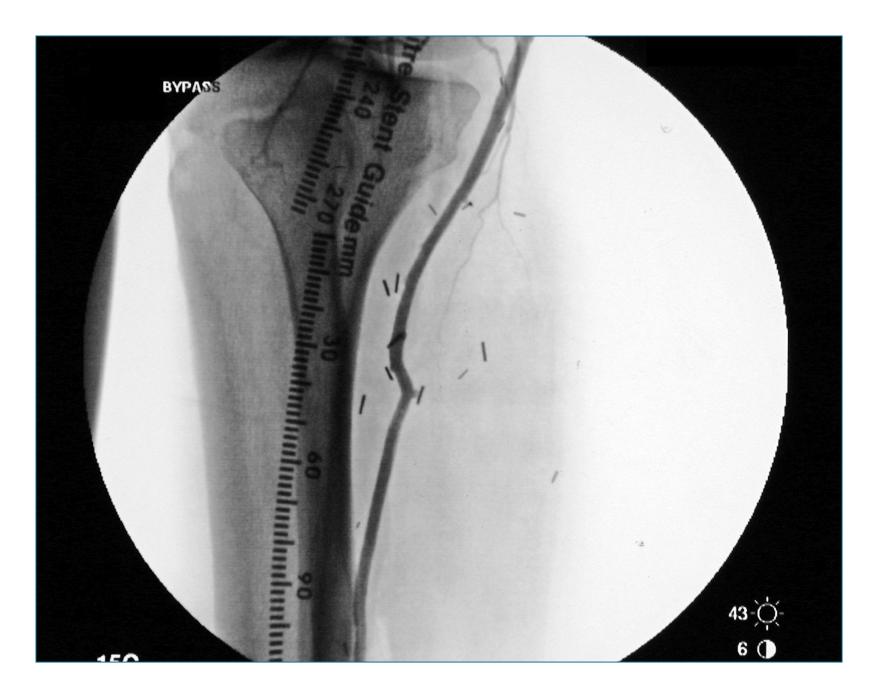 VascuTape® Radiopaque Tape
Precision In Vascular Imaging
Product Information
VascuTape is a flexible, medical-grade tape for use during any vascular procedure involving fluoroscopy or radiography. Providing a simple way to cross-reference precisely between the inside and outside of a patient's body and to accurately size or locate tributaries or lesions beneath the skin, VascuTape Radiopaque Tape can be used for stent placements, identifying fistula locations, PTA procedures during in situ bypass grafting, vena cava filter placement, atherectomy, and balloon catheter insertions.
VascuTape Radiopaque Tape can be applied to the skin before any radiological procedure. The radiopaque markings are visible both to the eye and to an x-ray machine or fluoroscope, allowing for cross-referencing precisely between the inside and outside of a patient's body. Different types of VascuTape are available for different procedures. Glow 'N Tell® (30 cm), LeMaitre's original tape product, has centimeter markings and the LeMaitre® Stent Guide (270 mm) has millimeter markings. 
Benefits

Applications

Models & Specs
Reduces the need for exposure to contrast media.
Flexible tape follows patient contours and does not tear under normal use.
Smaller skin incisions; less wound necrosis.
Applies directly to patient's skin with more accurate lesion locating, more precise stent and catheter sizing, and reduced contrast injections. Will move with the patient.